Featured Products
Made in a sustainable winery using vegan-certified processes
We ferment our wines for an extra 30 days for extra smooth bubbles and a light and delicious taste
TIMELESS TRADITION x MODERN CREATIVITY
Flowing through countless generations, Prosecco's craft, technique and tradition have been passed down with love and care. Della Vite reimagines it for today's world – pouring in contemporary creativity, and care for the planet and our community.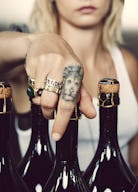 FRESH THINKING
Made in a solar-powered winery with 100% vegan processes, we use innovative methods and homemade natural ingredients to push the boundaries of winemaking.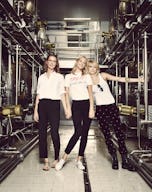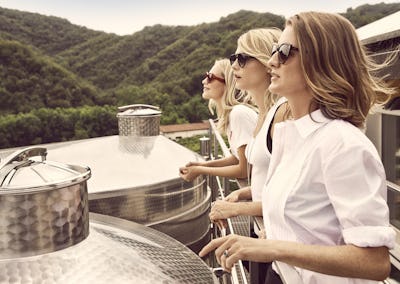 "We realised that when the three of us got together over the years, laughter and memories were so often made over cold glasses of Prosecco. From sunshine brunches and long garden lunches to cocktail hours and festival days, Prosecco has long been part of our sisterhood and friendship.
We started investigating where we could create a Prosecco that would mean the same to others as it does to us. That journey took us to the heart of Valdobbiadene, in Northern Italy, where we teamed up with a third generation winemaking family to make a Prosecco that is wildly delicious and sustainably produced."
Chloe, Poppy and Cara Delevingne