A wildly delicious Prosecco created by the Delevingne sisters
Treviso
D.O.C
The palate is clean and bright with a mix of gooseberry and date notes within small, creamy bubbles.
Taste

Extra dry

Acidity

5.5 G/L

Alcohol

11.5%

Pressure

5.5 ATM

Grapes

100% Glera

Pairing Notes
Pairs perfectly with artichoke hearts and burrata with peaches.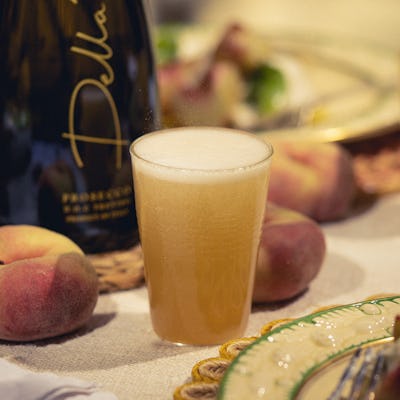 The Dellini
Treviso D.O.C 100ml
Baked peach purée 40ml
Bay leaf
Method
For Della Vite's take on the Venetian classic, take a dozen or so peaches, cut them in half and bake them in the oven at 160 for 20 minutes. This brings out a rich, deep flavour. Let them cool, then blend them. Pour in Treviso DOC and add a bay leaf to each glass.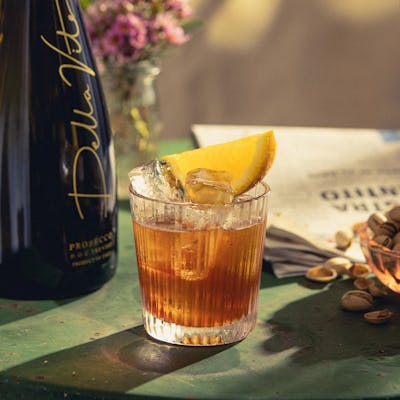 DV Sbagliato
Treviso DOC 100ml
Artichoke Cynar 25ml
Sweet vermouth 25ml
Method
Fill a short rocks glass with large cubes of ice, add the Cynar and Sweet Vermouth. Stir briefly and then top with chilled Della Vite Prosecco. Finish with a slice of orange.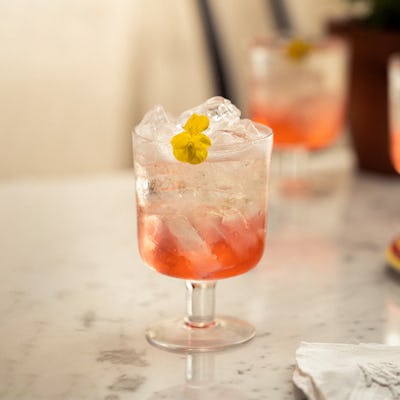 Poppy Spritz
Treviso DOC top
Poppy Liquer 20ml
Sparkling water splash
Method
Add all ingredients to a wine glass full of cubed ice. Mix briefly and decorate with an edible flower.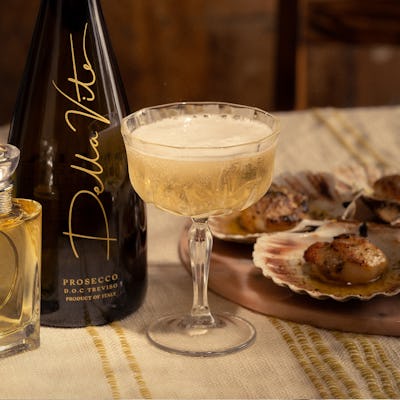 DV Saffron
Treviso DOC
Bee's wax or saffron honey (25 ml)
Edible perfume spray (optional)
Method
Add the saffron honey or bee's wax to a chilled coupé glass. Top with Della Vite Prosecco and if you have one, spray above the drink the edible perfume.