AN UNTOLD STORY
Beneath the Dolomite mountains, the hills of Valdobbiadene are alive with the local culture, knowledge and passion for making Prosecco. As it's so little known to the world beyond, Della Vite (meaning 'from the vine') sets out to tell Prosecco's real story.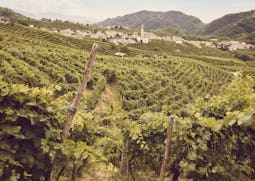 AN INSPIRATIONAL LANDSCAPE
A region of quiet valleys and dramatic skylines, Glera grapes have been grown here since Roman times. At the heart of artisanal Italian wine culture, much of the area is a UNESCO World Heritage Site, selected for conservation for its cultural and environmental significance. This means our winery's sustainability is continually monitored.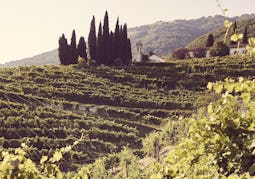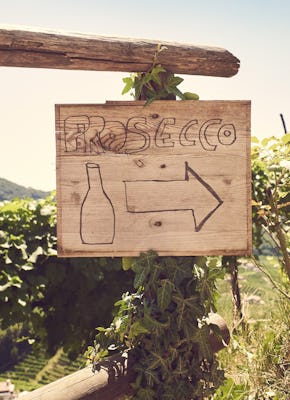 THE WORLD OF PROSECCO
Named after a small village, Prosecco is an Italian white wine produced in a large area in Northern Italy. The community here is alive with passion for making wine, and the wineries come together through the 'consorzio' (consortium) – set up to monitor and maintain quality.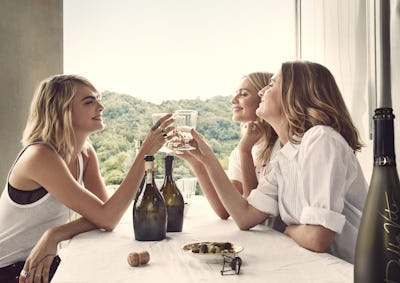 A FAMILY AFFAIR
When we met our winemakers, who have practiced their trade for 3 generations – we felt an instant connection, which only got stronger when we tried their wines. After a two year-long journey developing Della Vite Prosecco together, they naturally became part of our extended family.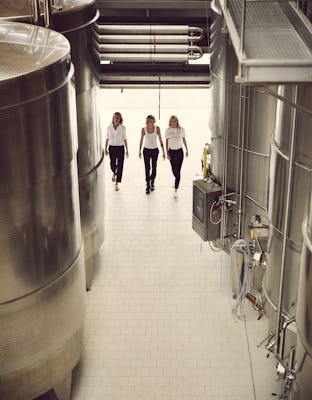 CLEAN PRODUCTION
Solar energy powers most Della Vite production, and our water is heated by the refrigeration units' exchange system. Nitrogen for wine storage is extracted from the air, never from chemicals. Our Prosecco is filtered through a ceramic system – not draining agents containing animal products – meaning all our products are certified vegan.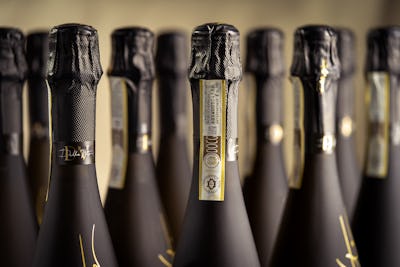 CERTIFIED QUALITY
D.O.C (Denominazione di Origin Controllata) and D.O.C.G (Denominazione di Origin Controllata e Garantita) are trusted markers of provenance and quality. Under Italian wine law, D.O.C.G is the highest designation of quality among Italian wines.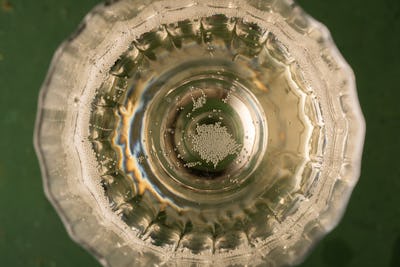 OBSESSION FOR DETAIL
Before each harvest, we take a small sample of grapes and apply different homemade yeasts to see which brings out the best flavour profile from that season's grapes. Expert winemakers oversee Della Vite's production; throughout the process – and especially during secondary fermentation, when the liquid is left in vats for 60 days – they constantly check and monitor its development.